June 15th, 2021
MiracleCord
Are you getting prepared for your delivery day? Of course you are, that's why you're here!
You've probably been planning for this big moment for months. It's an incredibly exciting, but busy time in your life filled with preparations for the nursery, checking off all the items you need for your baby, reading all the parenting blogs you can find… and so much more!
At MiracleCord, we know that as special and exhilarating as this time before your baby is born can be, it can also be a bit overwhelming. That's why we want to make at least one of those tasks on your list of to-dos a bit easier with our Essential Hospital Bag Checklist.
We're here to help you with some advice on all the essentials to pack in your labor and delivery hospital bag for mom, baby, and even your partner that is there to support you on your big day. Plus, we've provided a handy checklist for you to download so you don't forget a thing when your time comes to rush out the front door and to the hospital.
When To Pack Your Hospital Bag
When it comes to timing, babies rarely seem to show up on their actual due date. That's why it's always a good idea to take the time to pack your hospital bag in advance and make sure that you have everything to go whenever your baby decides he or she is ready to enter your life.
Aside from some last minute essentials like your toothbrush or snacks, it is recommended that you have your bag packed and ready to go between your 36 to 38 week mark. That way if your baby decides to come early you'll be prepared.
What to Pack In Your Hospital Bag
When it comes to what to pack in your bag, some things are considered essentials, while others are there to make you, your baby, and your birth partner or family support feel more comfortable on your delivery day.
We've tried to break down our list into the must-haves and the nice-to-haves as much as possible. Of course one mother's comfort item might be another's essential so feel free to modify this as you see fit.
Hospital Bag Essentials
Birth plan - Include a few copies of your birth plan in your bag, with some of the key sections highlighted, just in case any of the doctors or nurses have any last-minute questions. This is especially important if you're planning to have your baby's cord blood banked. It is your right to have your baby's cord blood banked, so make sure the medical practitioners don't miss this precious opportunity.
Cord blood banking collection kit - If you are banking cord blood you will need to bring your cord blood collection kit with you to your birthing facility, and you should also bring it with you to all of your doctor appointments, just in case there is an unforeseen emergency when you go in for an appointment. If you decide to bank at the last minute, don't worry, MiracleCord can send you our StemCare® Collection Kit overnight.
Driver's license or other ID Card
Health insurance card and hospital forms
Pediatrician's contact information
Mom's medications and medication list
Cell phone and charger
Clothing to wear home for mom
Going home outfit for baby
Infant car seat
Packing for Mom
Taking care of mom is probably the most important job on delivery day. Make sure that she is pampered and well taken care of by packing the following items: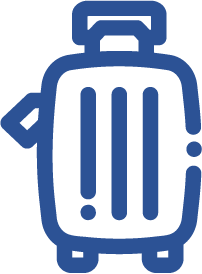 Clothing - Having your own clothes can always make your hospital stay feel more pleasant.
Warm, comfortable change of clothes
Nightgown or robe
Maternity underwear
Bras or nursing bra and breast pads if you are planning to breastfeed
Non-skid socks
Comfortable shoes, slippers, or flip-flops
Glasses or contacts in a protective lens case (if you wear them)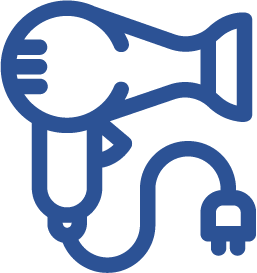 Toiletries - Toiletries are always helpful to make you feel comfortable and refreshed after your delivery.
Heavy-duty feminine pads
Toothbrush and toothpaste
Soap and face wash
Shampoo and conditioner
Lotion and skin care products
Deodorant
Lip balm
Hair brush
Hair ties
Nipple cream (if you are planning to breastfeed)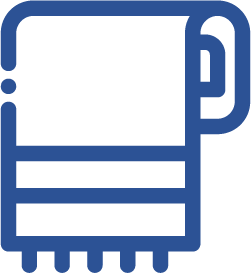 Comfort Items - Some of the additional items that can make mom feel more relaxed and comfortable before, during, and after delivery.
Comfortable pillow or blanket
Bath towel
Books, magazines, or other entertainment
Birth playlist and headphones
Snacks and drinks
Mementos or other comfort items
Packing for Baby
Baby won't need much, as your hospital or birth center should provide the majority of the items they need for the first few days. However, here are a few items to consider to help make your baby more comfortable during their stay and when you bring them home.
Swaddle or receiving blankets
Blanket
Burp cloths
Socks and booties
Baby hat
Formula and bottles (if you are not breastfeeding and the hospital allows)
Packing for Partners
The people who are there to support mom on delivery day will also need some things to make sure they are comfortable and, more importantly, ready to help when needed. Sometimes they may be staying overnight with mom or baby, so here are some key items your birth partner or other support should pack in order to prepare for a long day at the hospital.
Change of clothes
Comfortable shoes
Toiletries
Medications
Glasses or contacts
Cell phone and charger
Snacks or small bills for vending machines
Water bottle or drinks
Books, magazines, or other entertainment
Pillow
Blanket
Your birth partner or other support person can also be responsible for documenting the day and informing friends and family of the news. Don't forget to have the bring along:
Baby keepsake book or scrapbook
Who to call list
What NOT To Pack
Some hospitals and birthing centers may already provide a lot of items like mesh underwear for mom, diapers and wipes for babies, and even some of the things we've listed above. When you know where you will be delivering, be sure to check with the staff beforehand to find out what they will provide you with. There's no need to pack extra things that they'll already be giving you and your baby.
Otherwise, it's strongly recommended that you avoid bringing valuable items like jewelry that may be lost and, unless your birth partner or other support will be keeping an eye on them, don't bring expensive laptops or tablets, or a lot of extra cash. Plus, any other items you might be worried about losing or ruining should be avoided as well.
Essentially, you don't want to have to worry about your things when you should be focusing on your baby and your big day.
Adding Cord Blood Banking to Your Checklist
You may have noticed we mentioned cord blood banking as part of the essentials checklist. While cord blood banking isn't part of everyone's plan for their baby, there are numerous reasons why you may want to bank your baby's cord blood.
If you'd like to learn more about the many benefits of cord blood banking, we're happy to send you our Free Information Kit. You'll be able to have life long peace of mind knowing that your child and family could be protected from over 80 diseases and conditions.

In the meantime, feel free to download and use our Essential Hospital Bag Checklist anytime. We're always happy to help make your delivery day special.